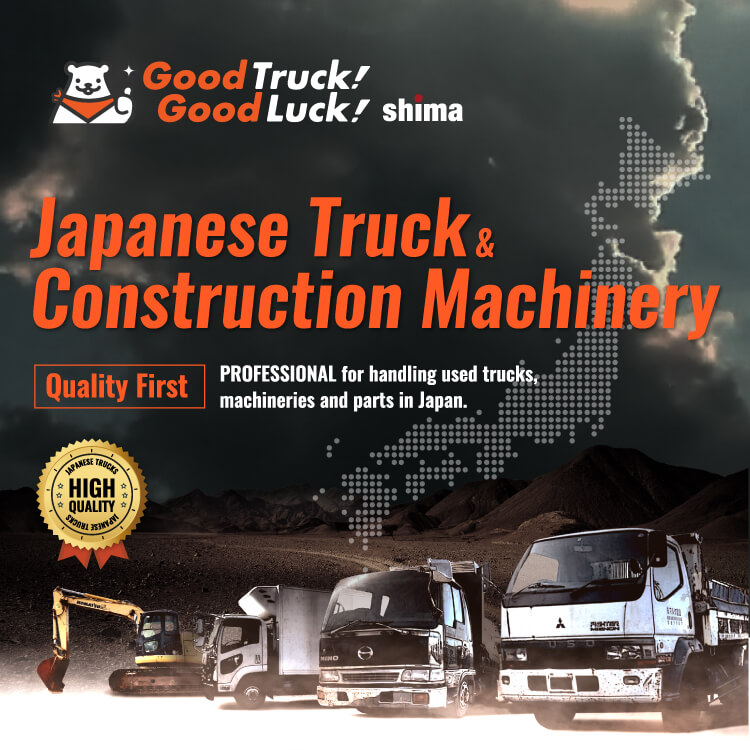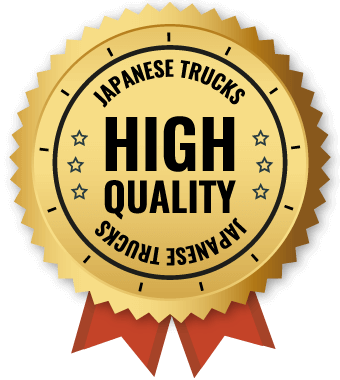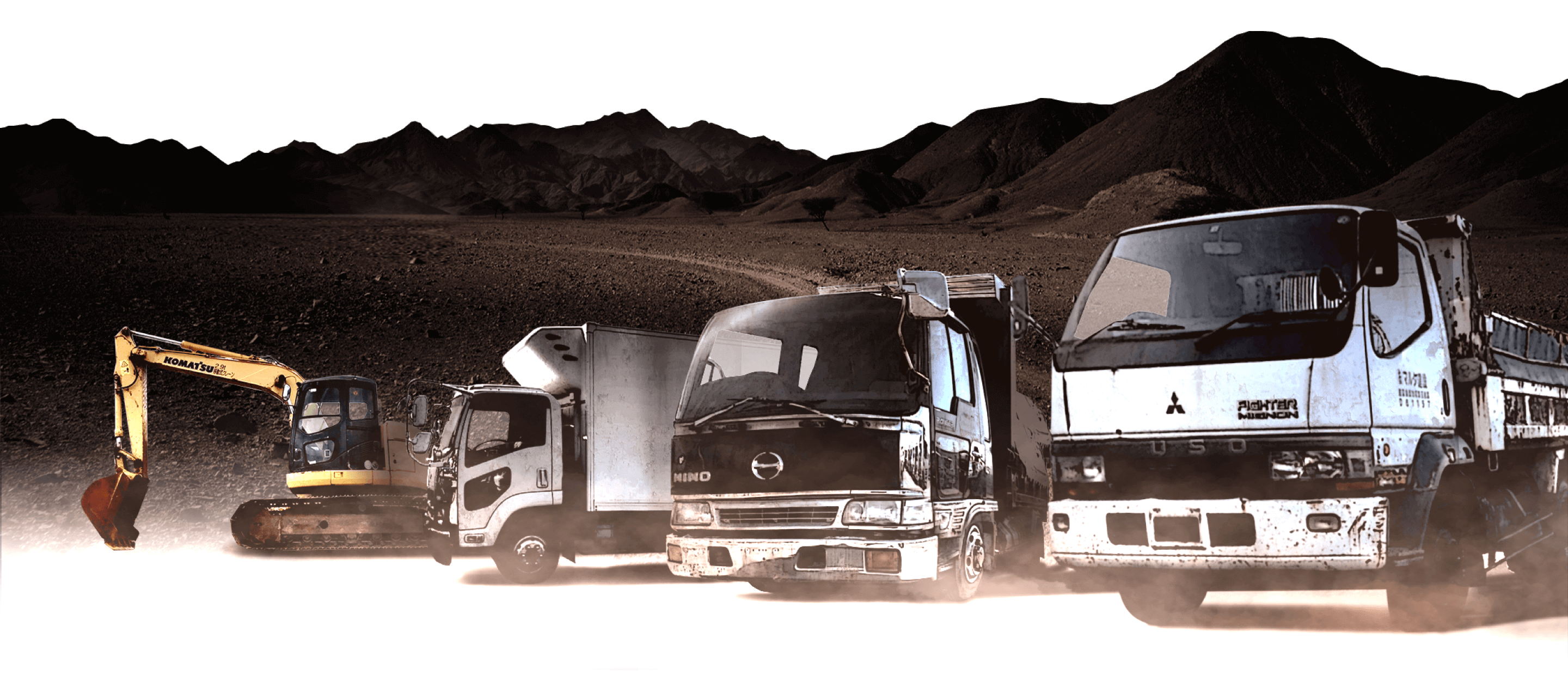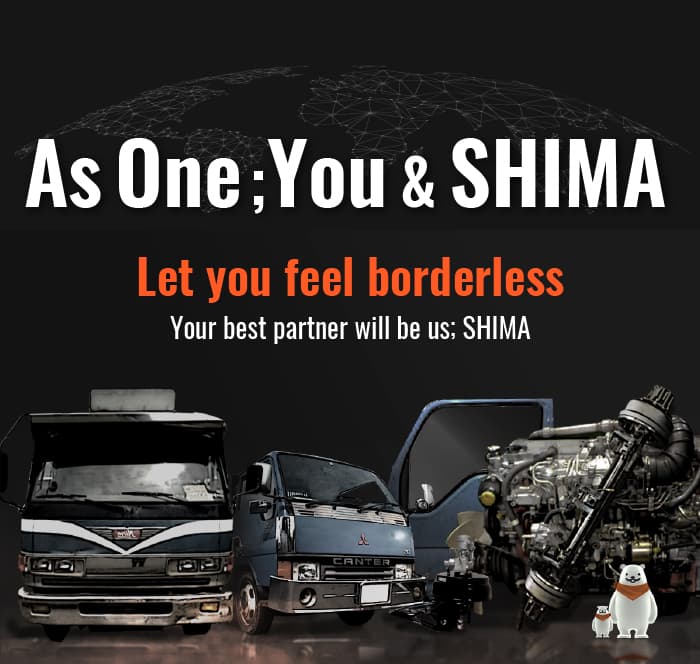 Our Partners in 100 countries!
We are professionals in handling used trucks, machineries and parts in Japan.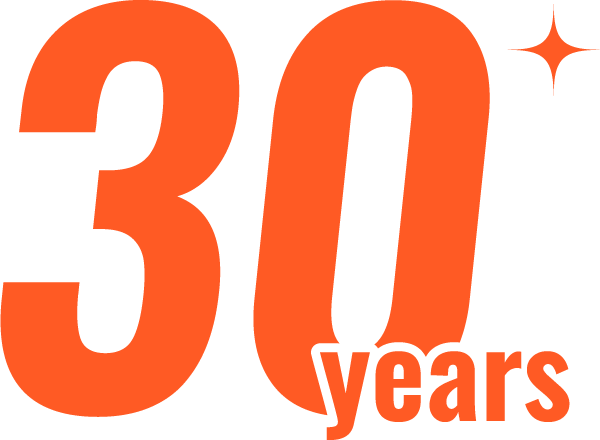 30 years since
we started exporting.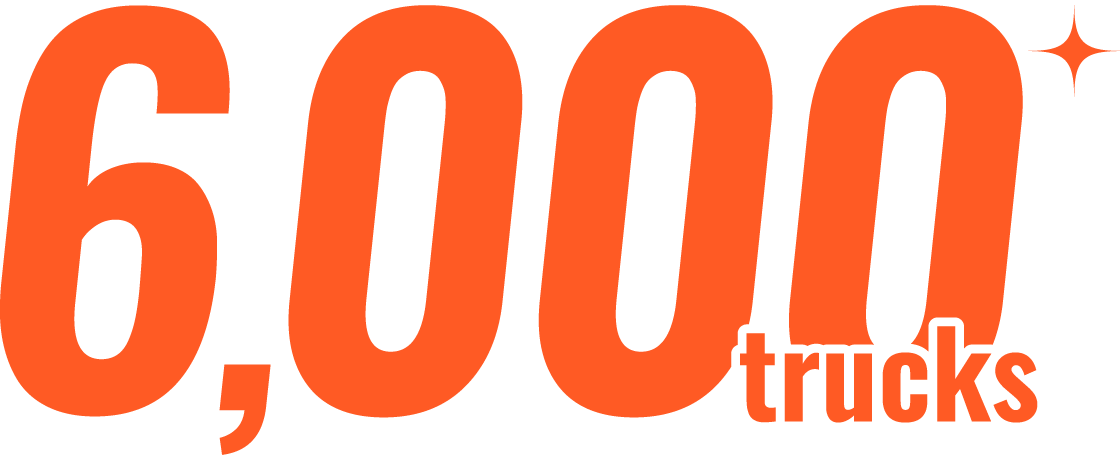 We export 6,000 trucks a year.


Then What can Shima do for you?
What we can help you by our service?
01
High Level of Knowledge
"Why SHIMA is PROFESSIONAL"
Making our precious customers satisfied by our services is always our aim. Our knowledge for trucks and machineries is No.1 in Japan so we can suggest the suitable products and shipping FOR YOU.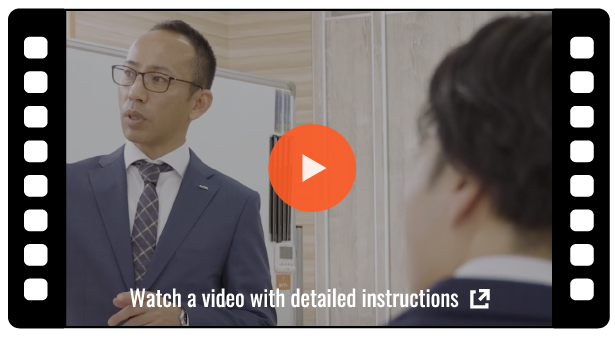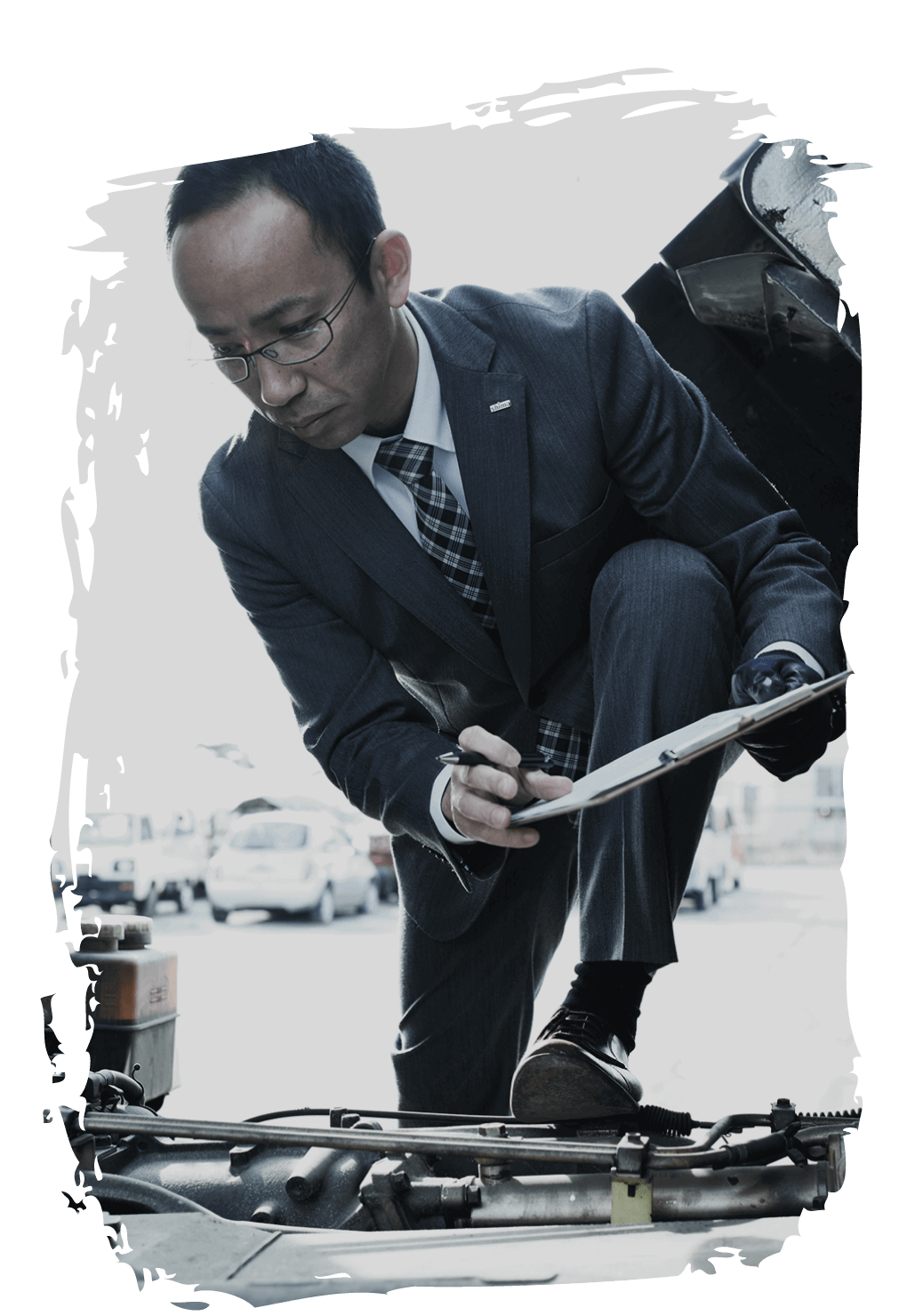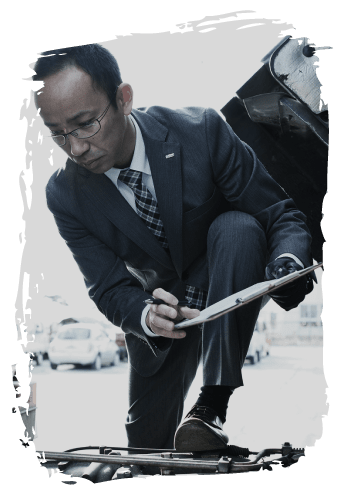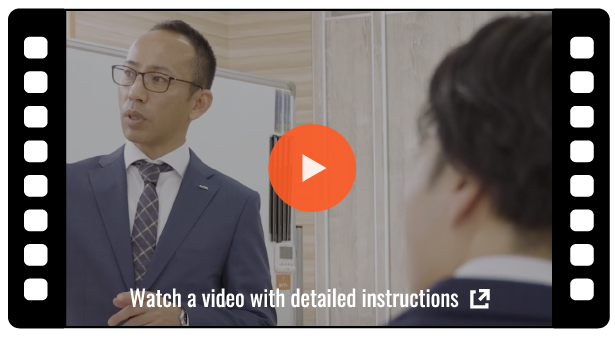 Quick Quotation

Considering the market price and value for each unit, we can quote suitably.
Speedy Shipping Arrangement

Using the wide range of network, will try our best to find the way which can deliver your truck & machinery as short as possible.
Staffs Educational System

Testing the knowledge of trucks & machineries for all of the employees twice a year. We never stop learning about the products.
02
Double Check System for
All of the Trucks & Machineries
Our purchasing staffs go and check the actual unit wherever in Japan and after purchasing the unit, our mechanic check the condition again. We have the knowledge so we can do "APPROPRIATE CHECK"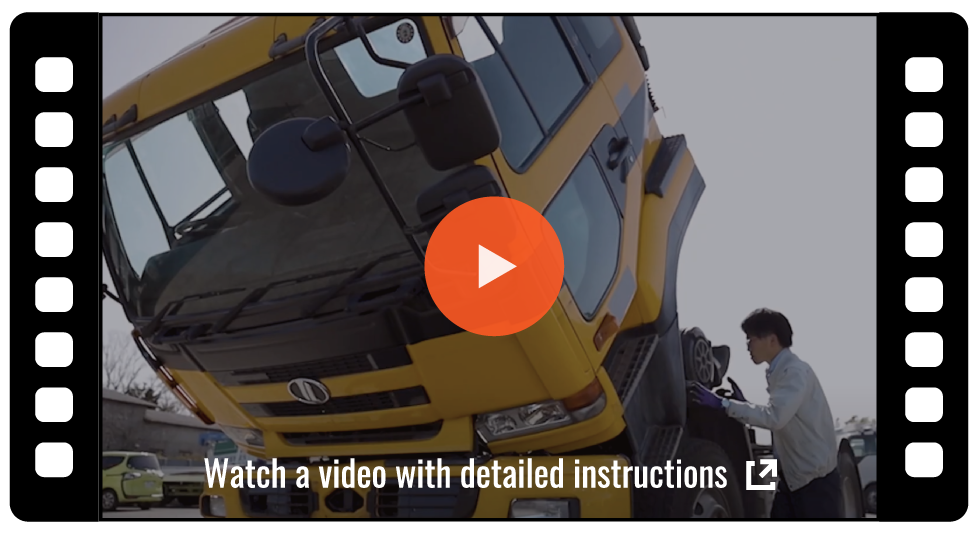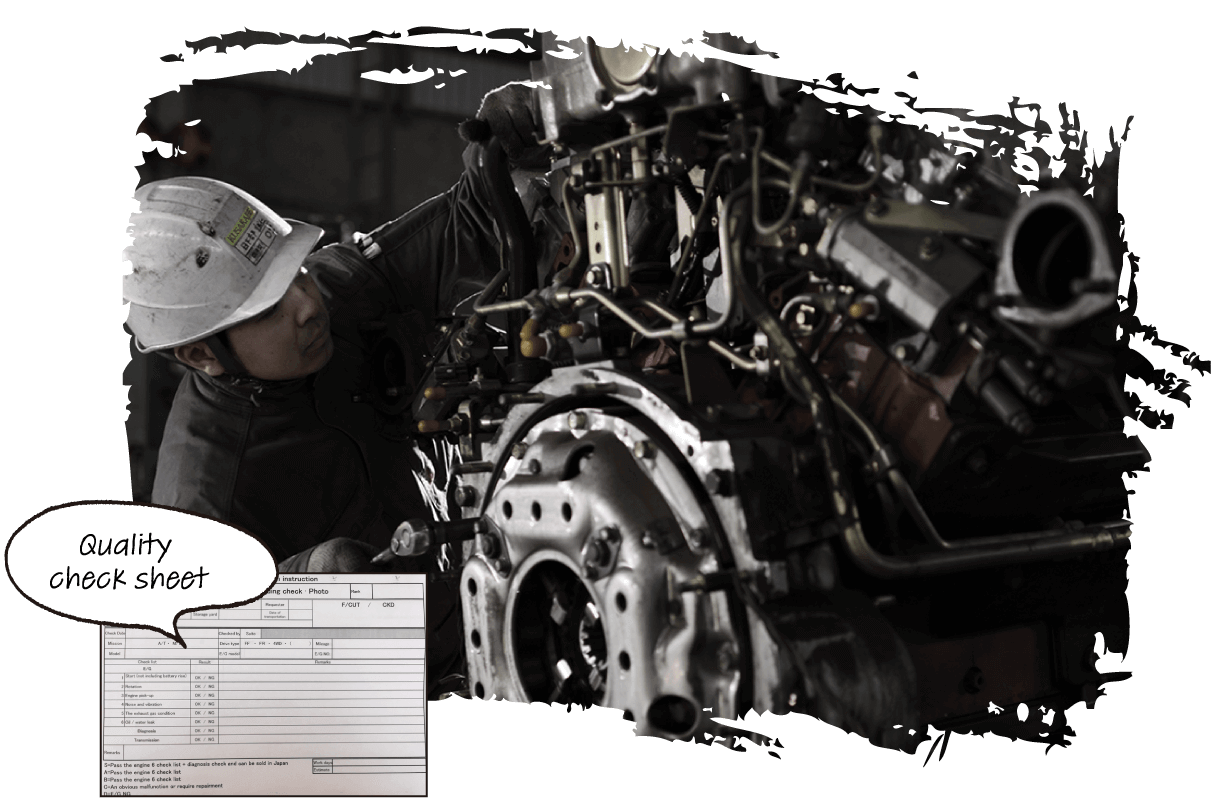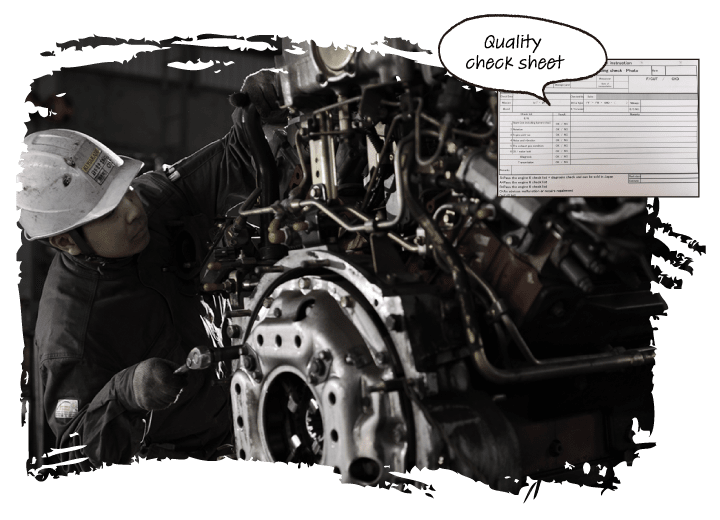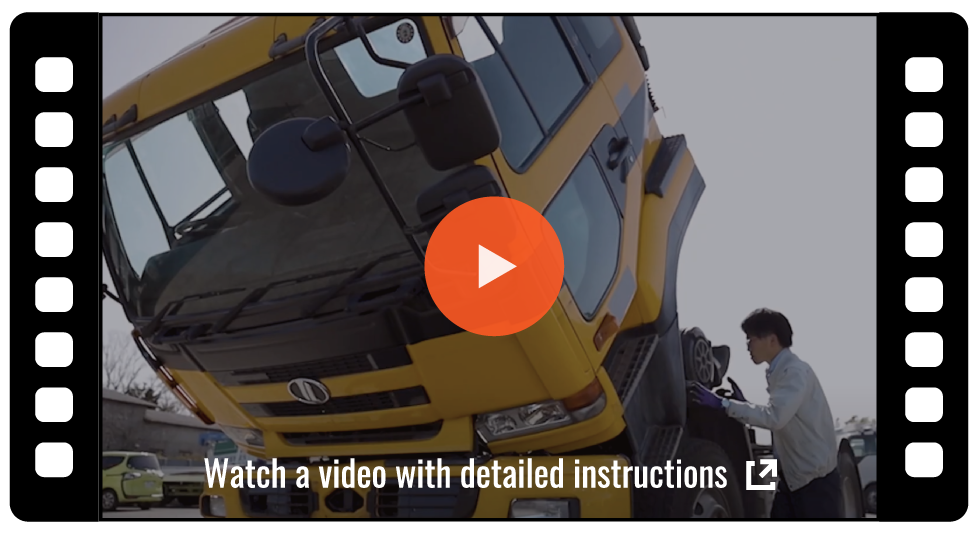 Cabin
We check a dent, scratch, and rust. We make careful check especially for roof, pillar, and floor because there are difficult to replace the part and fix, and their serious damage cause price down.
Chassis
We make careful check especially for rust, deformation and repair parts on the surface and the back side of chassis because rust corrosion and wear plate cause serious price down.
Body
We check operation, gate board, joist, and sub frame. We make careful check especially for repair parts, crack, and hole which made by rust corrosion.
Engine
We check operation, gate board, joist, and sub frame. We make careful check especially for repair parts, crack, and hole which made by rust corrosion.
03
Replacement parts
can be sold together
Make Your Vehicle Life Twice Longer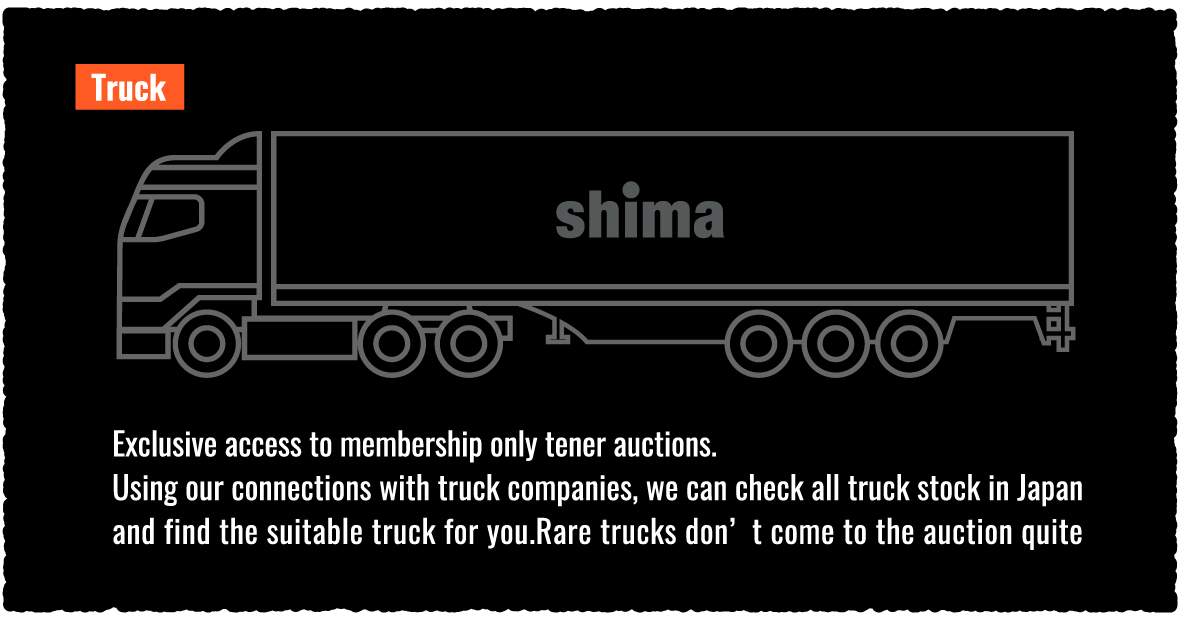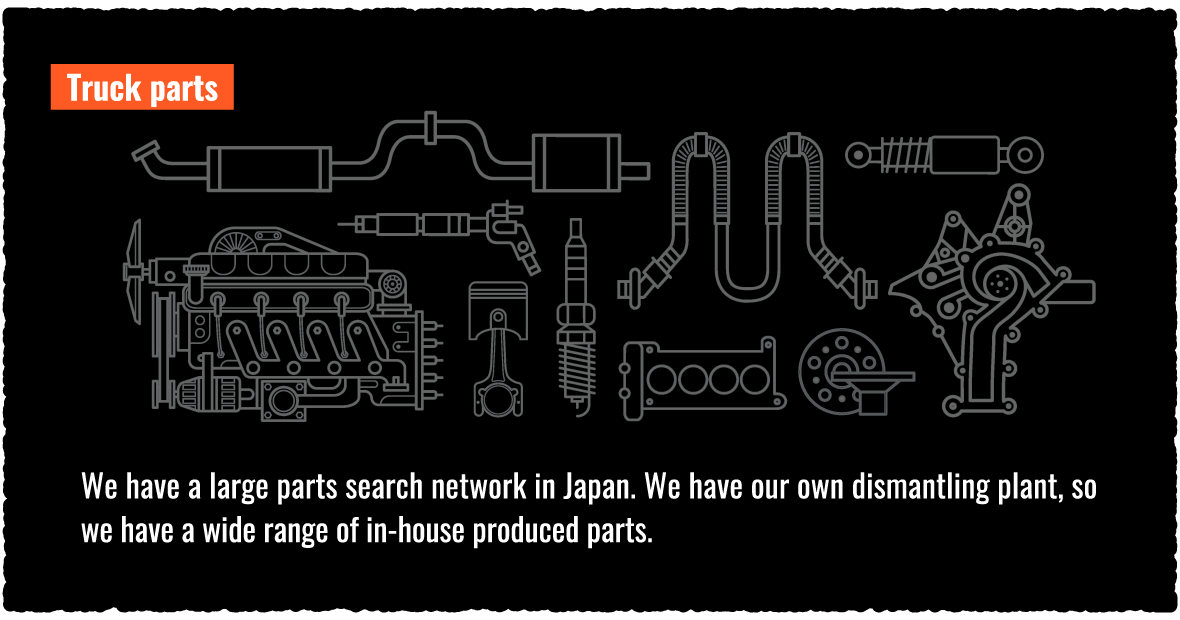 When you import a truck, you can buy spare parts together. You are lucky to find us since there is not the company beside us SHIMA which can provide the unit and the parts together with the knowledgeable suggestions.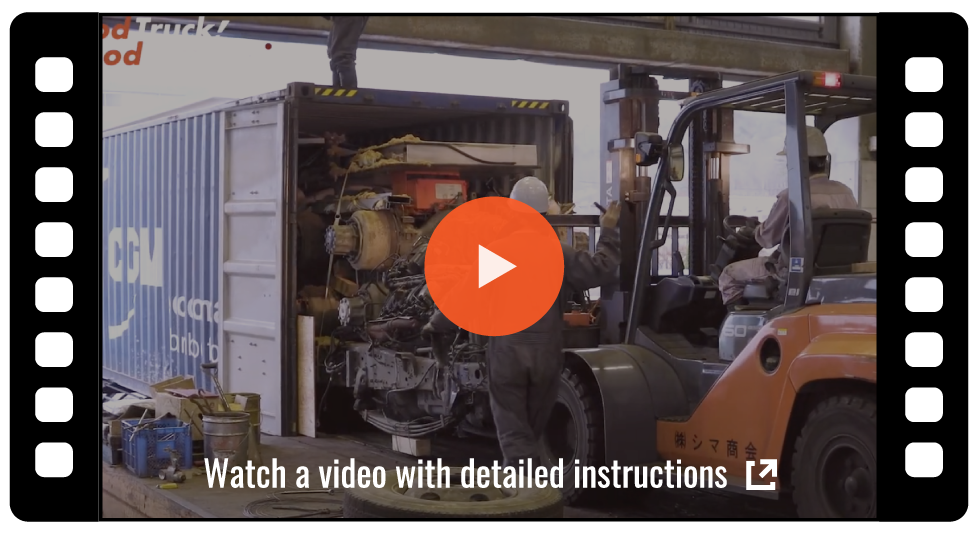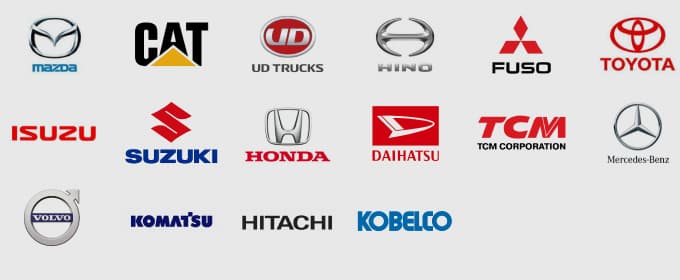 Container Delivery ~ Reducing the expense?~
Importing the truck or machinery by the container
example;
CBU 1 unit exporting expense = USD2,500- (Ro-Ro shipment)
CKD 6 units exporting expense=USD9,000- (Container shipment) = USD1,500/ 1 unit
USD1,000- expense cutting for one unit = you can purchase USD1,000- cheaper
Try once to see how is our container vanning skills

In the case of 2t truck
front2 + all sorts of parts
Wide Purchasing Network
Ability to participate in all auctions in Japan.
Direct purchasing network of transportation companies and construction companies in Japan.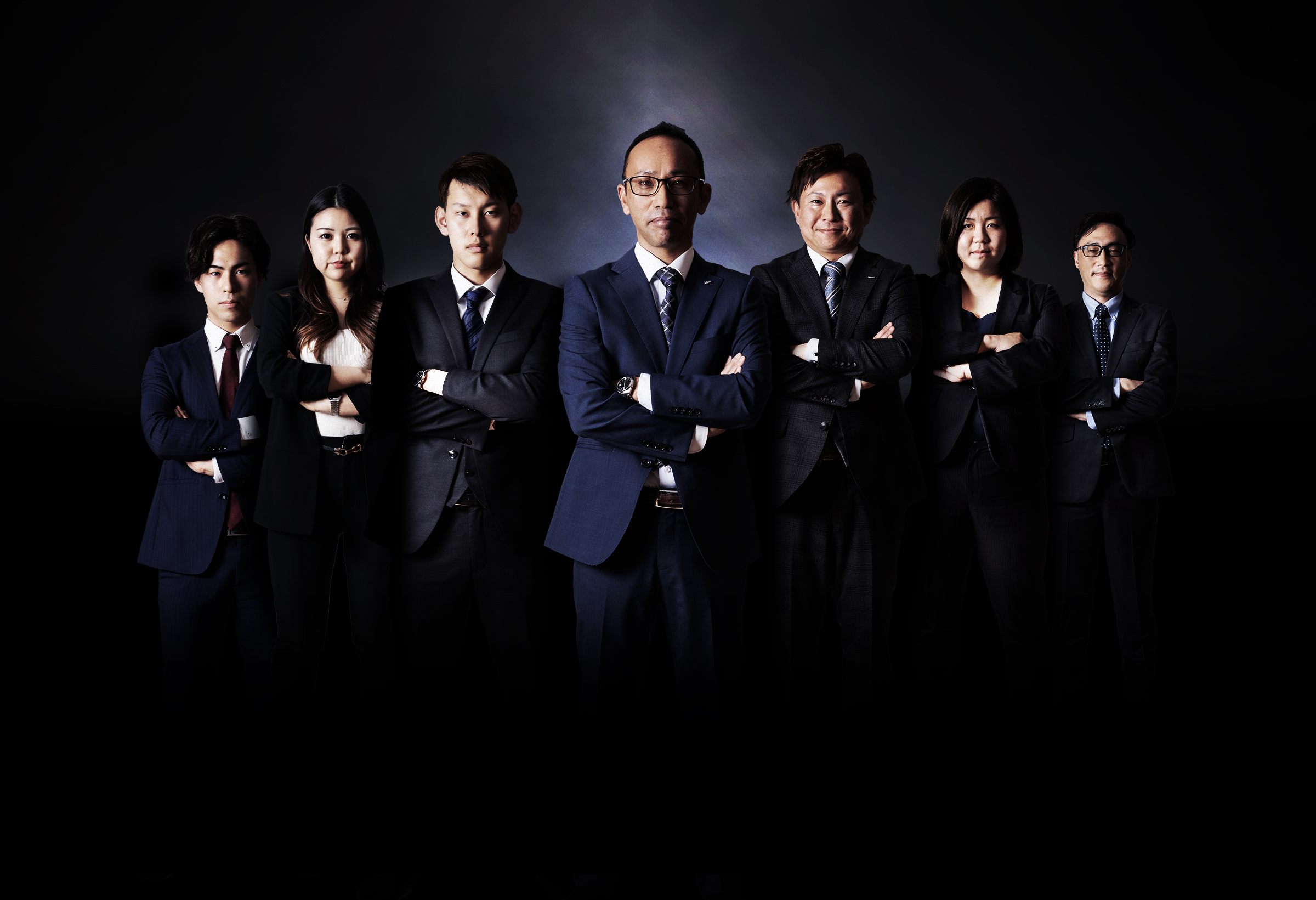 Now, please contact
our professional team!

Whatever your truck needs, we've got you covered!
Our knowledgeable and professional staff will help you with your trucking needs.

About us
We have trading performances with more than 100 countries.
The reason why they chose us is we know the situations of every country.We chose the best products and transportation methods for every country.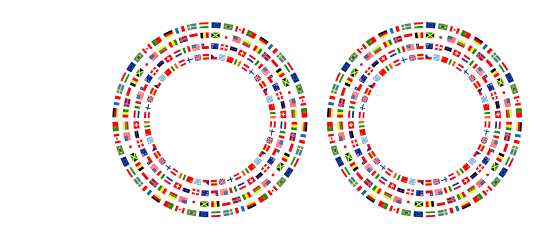 We export our products to more than
100

countries.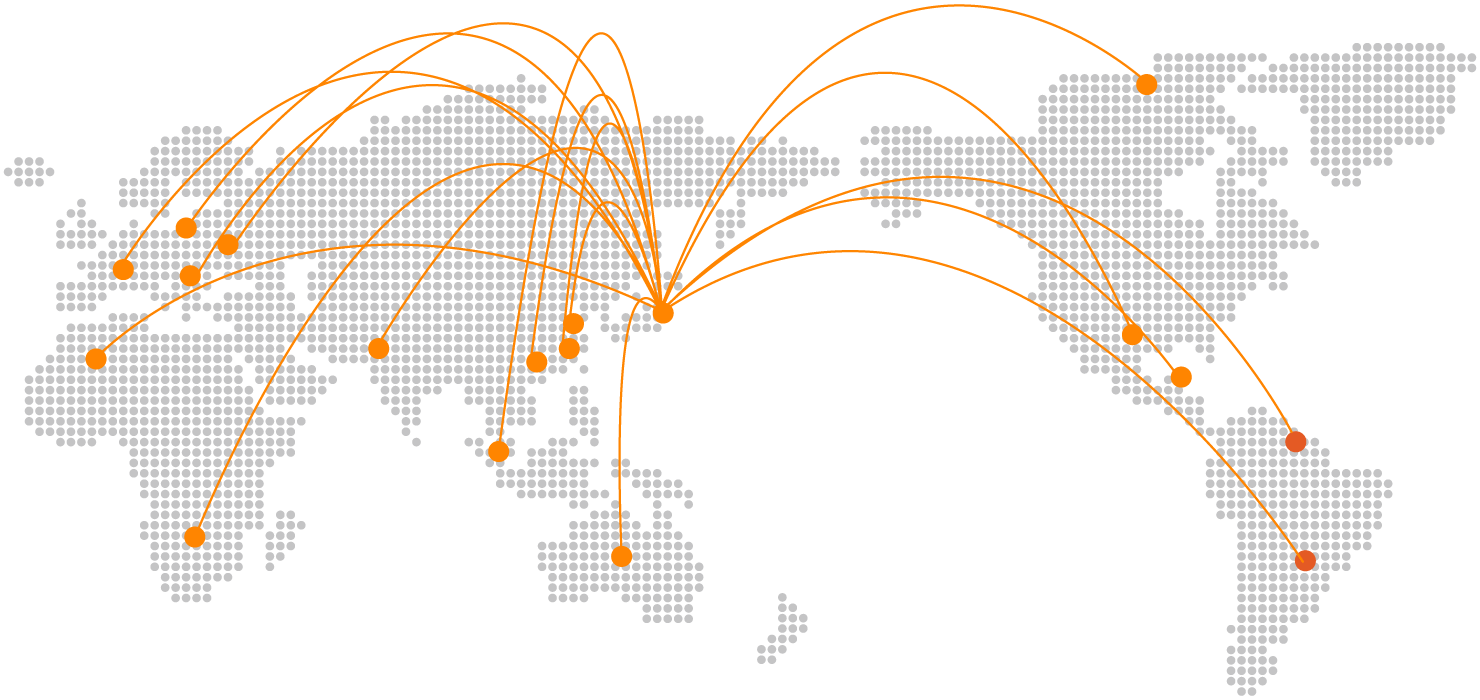 From dismantling to recycling at 200,000㎡ large site.One of Japan's leading distribution center which exports parts and used cars to all over the world.
"Shima" has one of Japan's leading dismantling facilities and distribution center.
We have abundant made in Japan trucks and construction machinery to meet customer needs.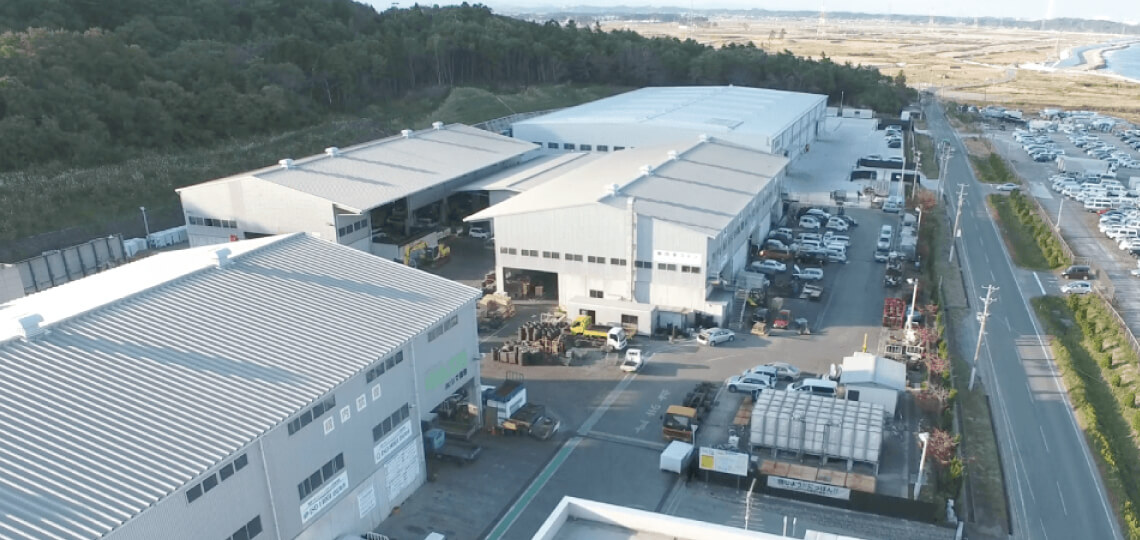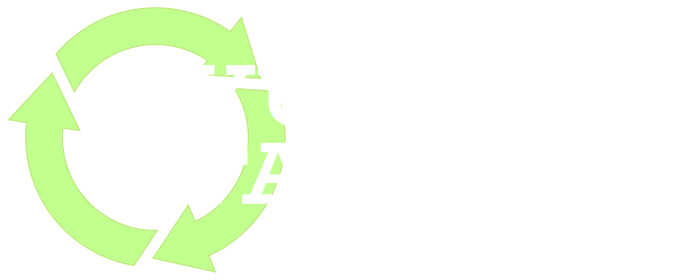 The facilities and technology to resale as parts with dismantling trucks, construction machinery, and vehicles. To recycle iron, aluminum, rubber, and copper from dismantling as renewable resource. The original facilities made our recycling rate 99% and this is one of the highest rate in Japan.
Since 1975. Our company was established more than 40 years ago.
Shima Factory owns a huge factory in Fukushima and has been developing all over Japan for 40 years. Our company established in 1975, and grown until an annual sales is becoming 10 billion yen. We will focus on exporting Japanese products to all over the world.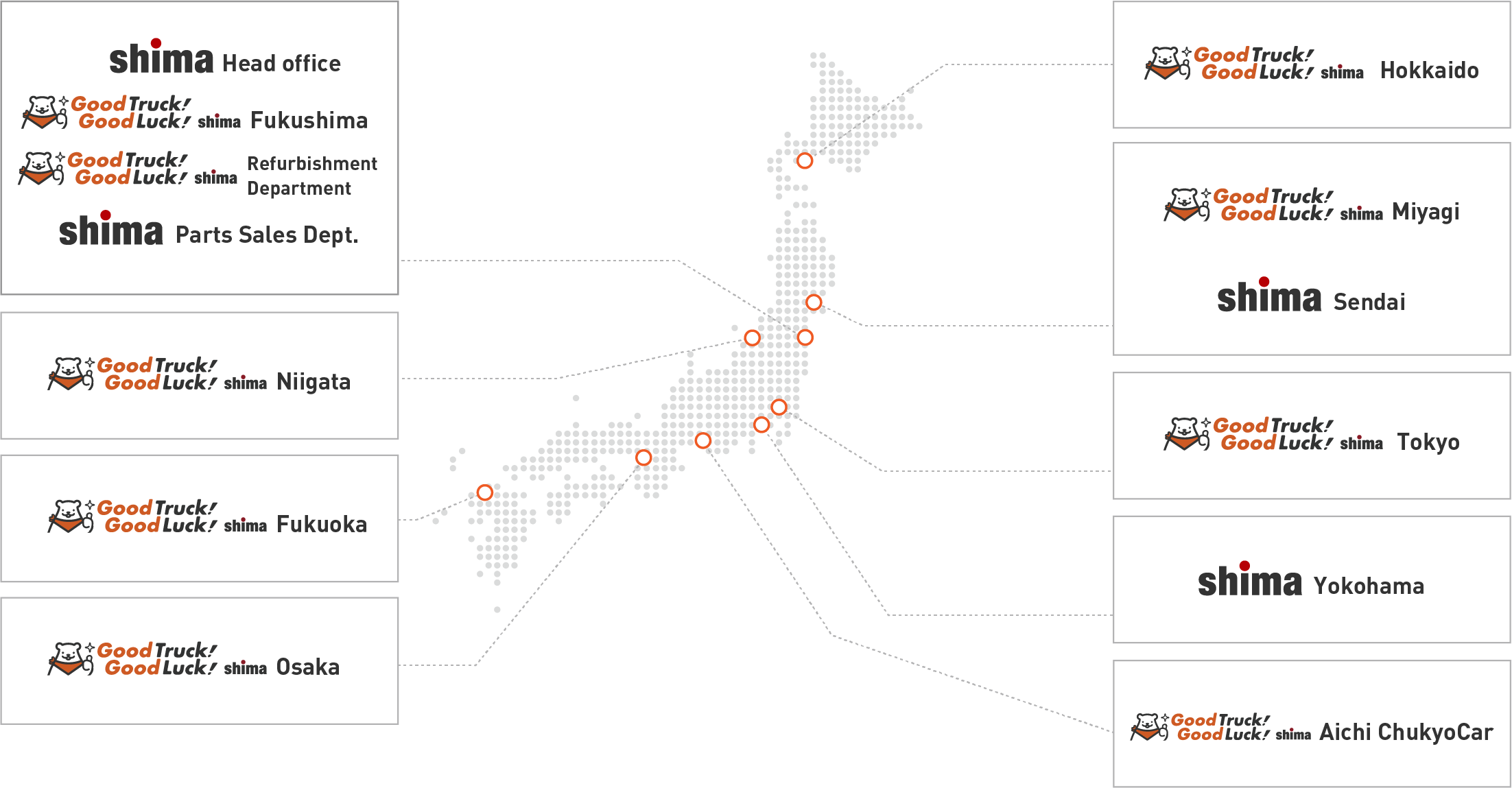 Company name
Shima company ltd
Head office
73-2 Gongenshita Shidoke, Haramachi, Minamisoma, Fukushima
Annual sales
2015 35th term 9.75 billion yen
2016 36th term 10.2 billion yen
2017 38th term 11.0 billion yen
2018 39th term 11.6 billion yen
2019 40th term 12.5 billion yen
2020 41th term 11.2 billion yen
2021 42th term 12.9 billion yen
Employees
182 as of May, 2022
Office

[Hokkaido branch]
8-7-26, Takuyuhigashimachi, Tomakomai Shi, Hokkaido, 059-1303, Japan
TEL.+81-144-56-5591 FAX.+81-144-56-5593

[Miyagi branch]
Azakitatake141, Horiuchi, Natori Shi, Miyagi Ken, 989-2412, Japan
TEL.+81-223-36-8268 FAX.+81-223-36-8291

[Fukushima branch]
Azafukuda455, Haramachiku Shidoke, Minamisoma Shi, Fukushima Ken, 975-0042, Japan
TEL.+81-244-26-1196 FAX.+81-244-26-1195

[Niigata branch]
2031-1, Ibarasone, Niigata Shi Minami Ku, Niigata Ken, 950-1456, Japan
TEL.+81-25-201-9381 FAX.+81-25-201-9382

[Tokyo branch]
2193-3, Takayanagi, Kuki Shi, Saitama Ken, 349-1125, Japan
TEL.+81-480-31-9971 FAX.+81-480-31-9974

[Osaka branch]
1-26-1, Waketyou, Izumi Shi, Osaka Fu, 594-0073, Japan
TEL.+81-725-40-3155 FAX.+81-725-40-3156

[Fukuoka branch]
400-3, Kokura, Kiyamatyou, Miyaki Gun, Saga Ken, 841-0201, Japan
TEL.+81-942-85-7567

閉じる

閉じる

閉じる