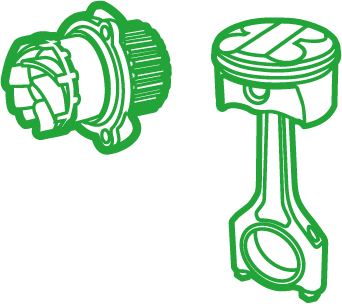 Dramatic increase in the number
and rate of recycling.
Target monthly recycling volume of 3,000 units. Target recycling rate of 99%. Extensive site. The number of vehicles recycled and the recycling rate have been dramatically improved by the latest facilities.
Achieve efficiency through an
integrated production system
Normal automobile recycling was generally done by specialized companies for each process. However, this was not only costly in terms of operation, but also had an environmental impact due to the operation. With the Yume (Dream) Factory, everything from dismantling to the production of recycled parts and resources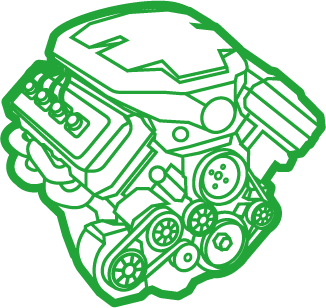 Minimize the impact on the global environment.
We have built facilities to minimize the impact on the global environment, such as not using heat when extracting resources from vehicles,
and reducing wastewater by circulating the water used in the plant.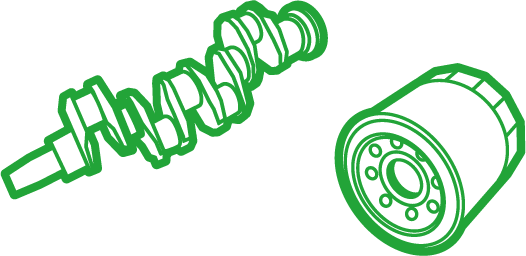 We implement safe and secure recycling.
We are a total recycler of automobiles. With the technology we have cultivated over the years, we recycle every single bolt with the highest quality. In October 2003, we obtained ISO9001 certification for quality management, and in November 2004, we obtained ISO14001 certification for environmental management.

This is where Shima Trading Company is different!
Excellent demolition technology recognized around the world.
Our company uses Kobelco Construction Machinery's Nibra (SK135SR Multi Dismantler), a special-purpose dismantling machine, in the dismantling process. When dismantling ELVs (End of Life Vehicles), the accuracy of dismantling leads to recycling as a resource in the next process. The ELVs are dismantled with high precision and speed, which leads to highly efficient recycling. The ELVs that are dismantled in this way are sorted in detail and accurately in the recycling process, enabling us to achieve a 99% recycling rate. We will tell you all about it through the factory tour.